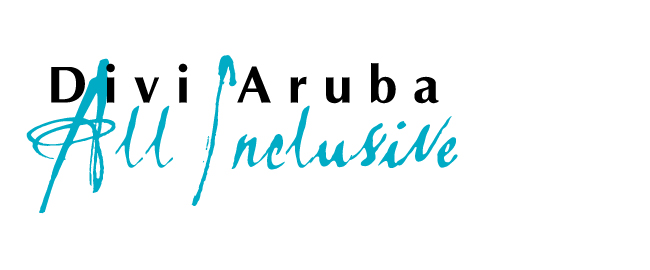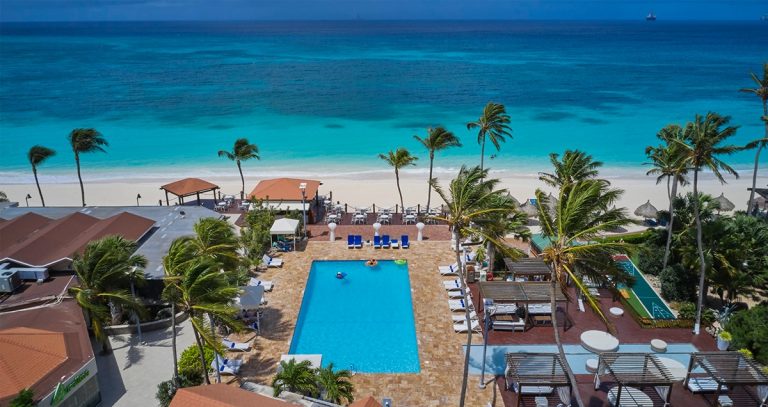 Experience a luxurious beach vacations when you book with the Divi Aruba – you´ll find spacious accommodation and modern upscale amenities with your all inclusive package. The perfect and ideal retreat to relax and get on 'island time'. The guest rooms with a view of gardens, pools or the spectacular Caribbean Sea are all just steps from the mile-long, white sand beach. Do as little or as much as you choose, it's all inlduded. Waterfront dining and bars, freshwater pools, daytime activities including snorkeling, sailing or simply stroll along the shores.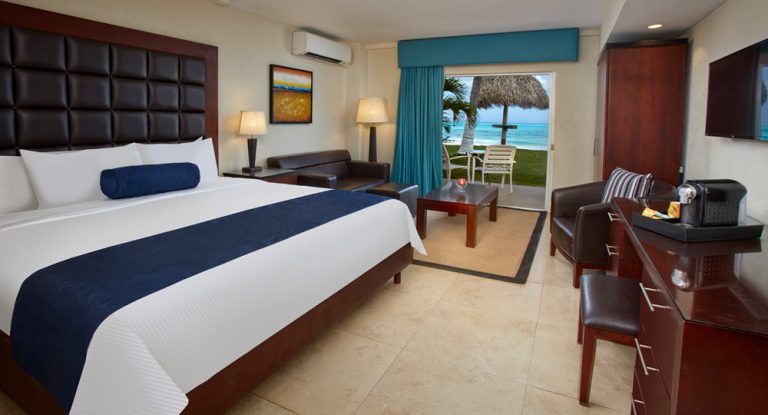 Hotel Rooms
Features
Category Overview
Hotel Rooms
All rooms feature exceptional all-inclusive amenities including satellite TV, air conditioning, mini-fridge, Nespresso-style coffee machine, in-room digital safe, free Wi-Fi, and a patio or balcony that opens up to the soothing ocean breeze. You'll discover picture-perfect views of our lush gardens, pools and the ocean. With five different room styles for you to choose from, you'll have a hard time leaving
Features
Category Overview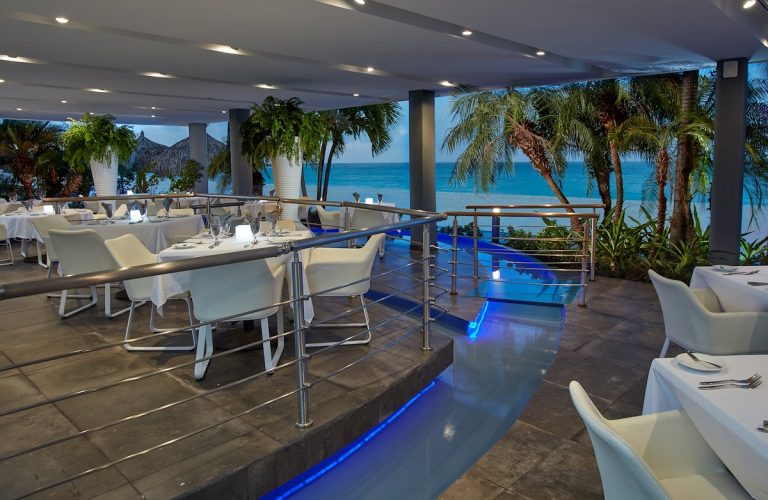 All Inclusive Dining
Red Parrot
Pure Lime
Pelican Terrace
Coco Grill
All Inclusive Dining
From classic Italian fare to Asian fusion and Argentinian sourced grass-fed beef, our resorts offer a variety of delicious dining options. The signature Red Parrot Restaurant stands out with local favorites like coconut shrimp served with banana curry dipping sauce. The beachside Aruba restaurant offers both indoor and outdoor seating, with breathtaking sunset views. In addition, as guests of Divi Aruba All Inclusive, you'll enjoy full access to all the restaurants, cafes and bars located next door at the Tamarijn Aruba All Inclusive. You'll find something to please every palate.
Red Parrot
Pure Lime
Pelican Terrace
Coco Grill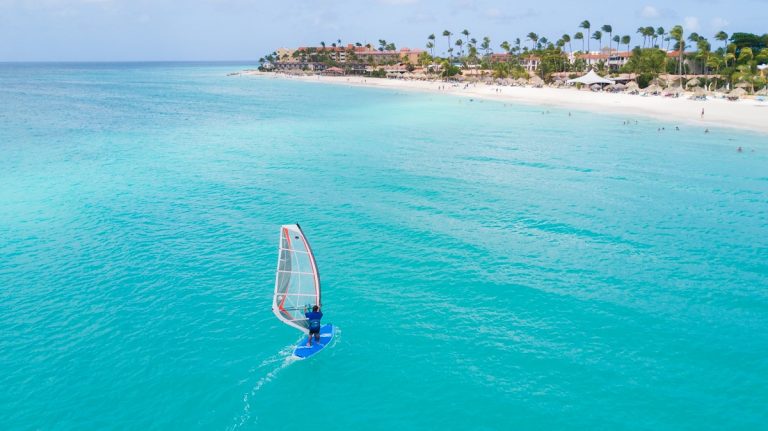 The All Inclusive Divi Aruba Experience
Step-Down Pool
Your Vacation Stay includes
The All Inclusive Divi Aruba Experience
Located in the Southern Caribbean Sea and south of the hurricane belt, our mile-long ultimate white sand beach awaits. Spend your days catamaran sailing or windsurfing or simply relaxing by one of the freshwater pools. It's all included—all your meals and snacks throughout the day at your choice of ten tempting dining options, unlimited beverages at eight bars, select water sports, nightly live entertainment and so much more.
Step-Down Pool
Your Vacation Stay includes
Hotel Form for Booking Inquiries
Please note that this is not a live online booking engine. By submitting your hotel booking inquiry, does not confirm the hotel booking yet. Our reservation will get back to you with a confirmation and prices. Once you have received our proposal, you have the opportunity to review it before finalising the booking with us.