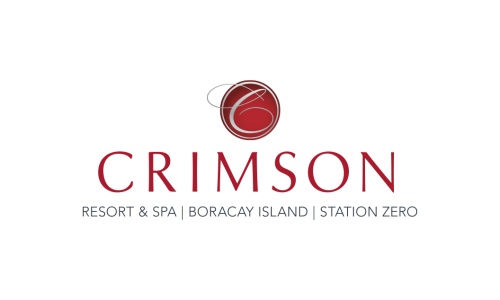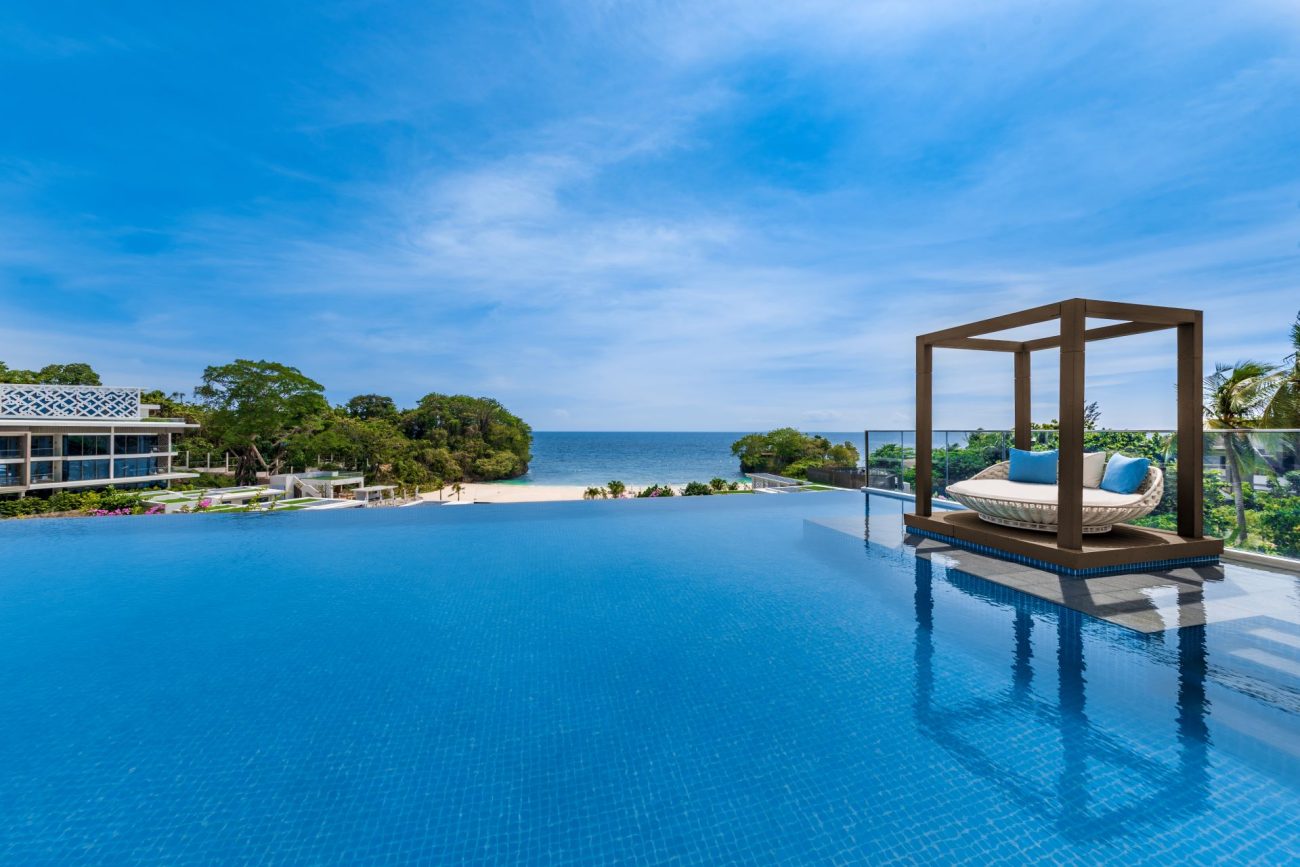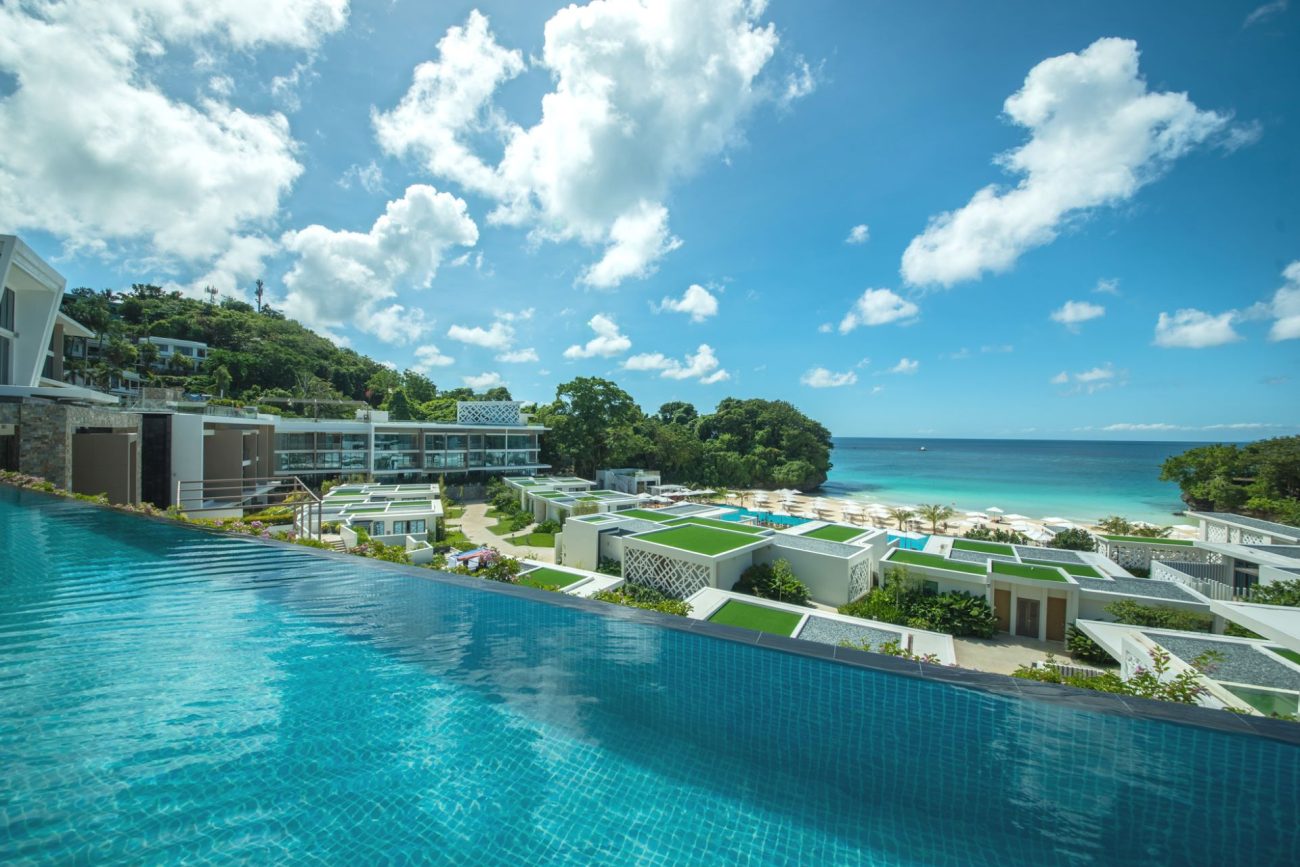 On the pristine shores of the western side of Boracay Island,
you will find the luxurious enclave known as Station Zero,
the stunning location for Crimson Resort and Spa Boracay.
On the sparkling white coastline, one can find the ultimate tropical getaway. Here, you can spend the days cruising aboard a traditional paraw over the crystalline waters and your nights enjoying the best culinary and entertainment experiences on the island.
A place where you can find relaxation and solace in over
a hundred tranquil spots which also double as the perfect venues for any number of intimate occasions and milestone events.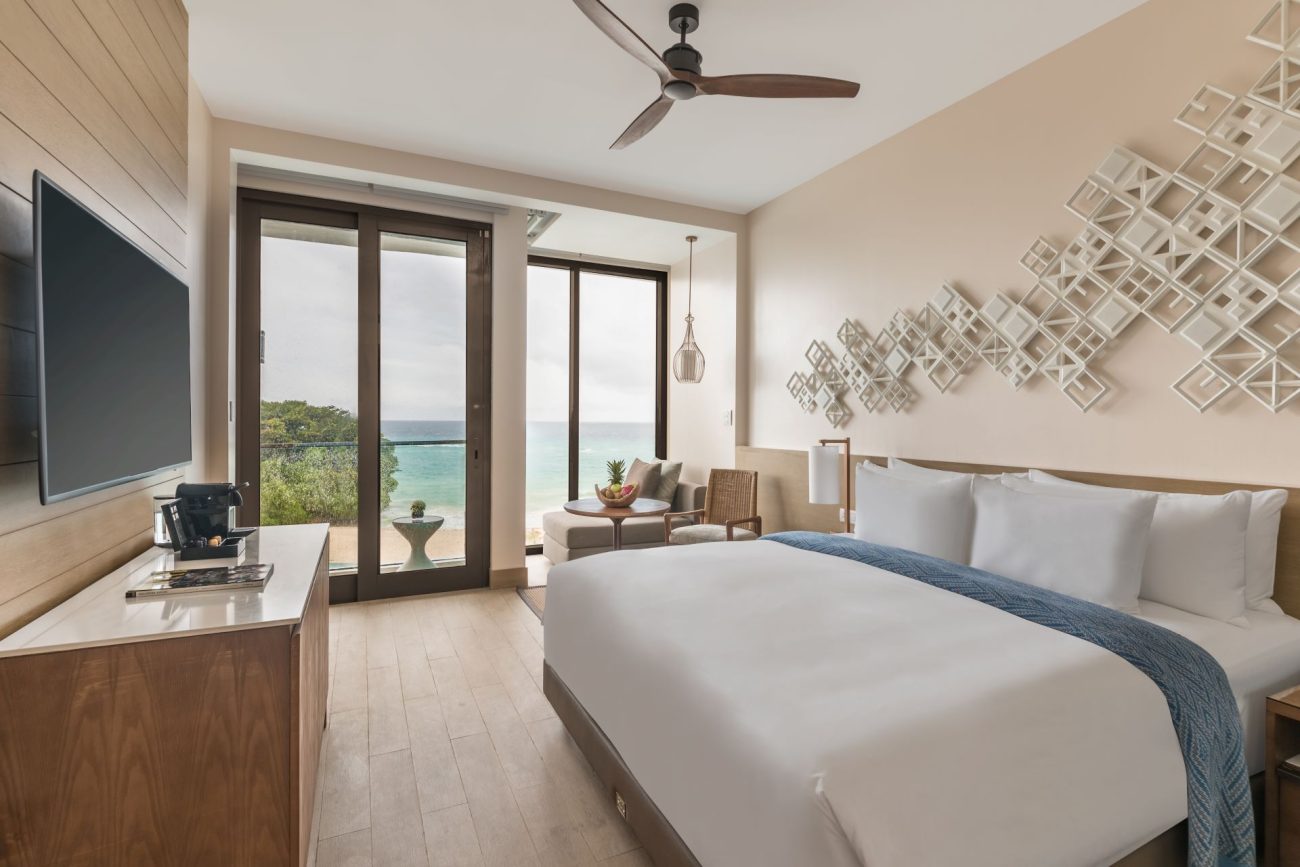 Deluxe Rooms
Suites
Villas
Presidential Villa
Deluxe Rooms
97 units. Room size: 35 sqm
Choose from the Deluxe Premier, Hillside and Sea View categories.  Each deluxe room is a haven in its own right. All rooms boast of swathing sunlight from its fantastic floor-to-ceiling windows so you can stand in awe from the glorious views of the resort, the blue sea, or the garden landscape.
Suites
Villas
Presidential Villa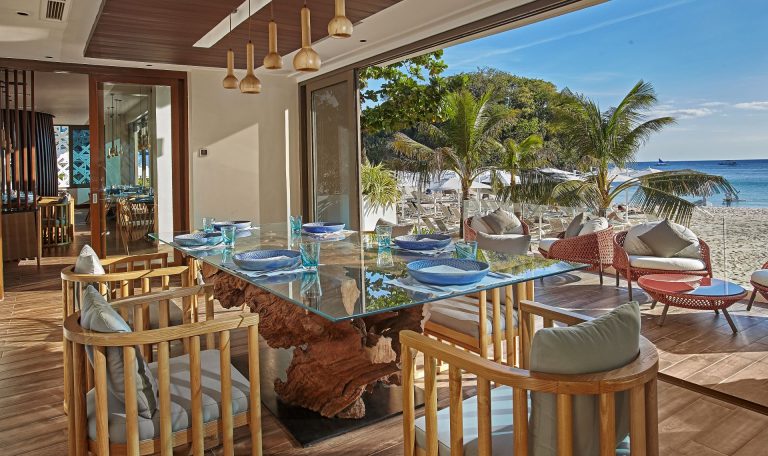 Saffron Cafe
Azure Beach Club
Mosaic Latin American Grill
Saffron Cafe
The hotel's main restaurant offers contemporary International buffet with a Mediterranean flare serving fresh and healthy cuisines from Southern Europe to Middle Eastern regions. Saffron Café is Crimson Resort & Spa Boracay's all-day dining international buffet restaurant with numerous interactive show kitchen theaters and beverage counters serving breakfast, lunch, and dinner.
Azure Beach Club
Mosaic Latin American Grill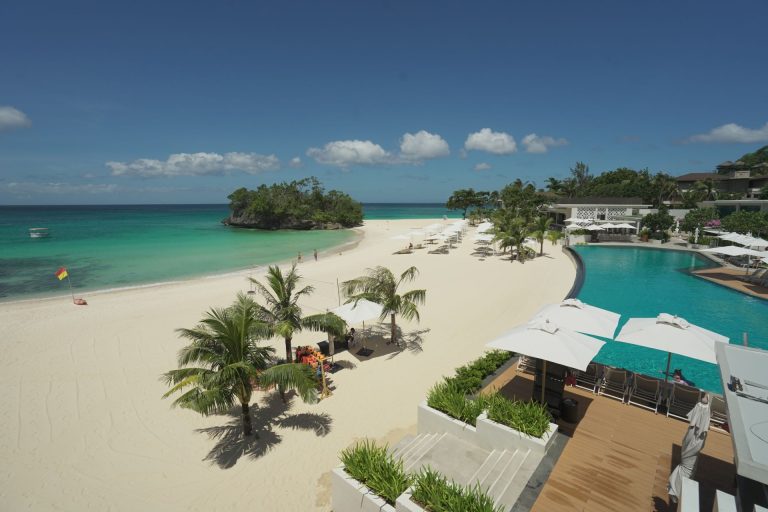 Secluded Beach
Swimming Pools
Aum Spa
Crimson Kids Club
Secluded Beach
Tucked away in Boracay Island's most exclusive location, STATION ZERO, is Crimson's secluded beach. This rare stretch of undisturbed fine white sands and glistening turquoise waters is as enchanting as the Boracay we knew of from decades past.
Swimming Pools
Aum Spa
Crimson Kids Club
Hotel Form for Booking Inquiries
Please note that this is not a live online booking engine. By submitting your hotel booking inquiry, does not confirm the hotel booking yet. Our reservation will get back to you with a confirmation and prices. Once you have received our proposal, you have the opportunity to review it before finalising the booking with us.