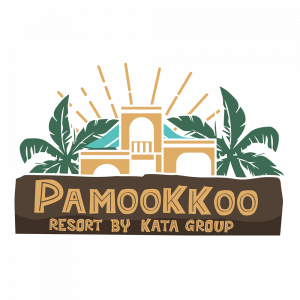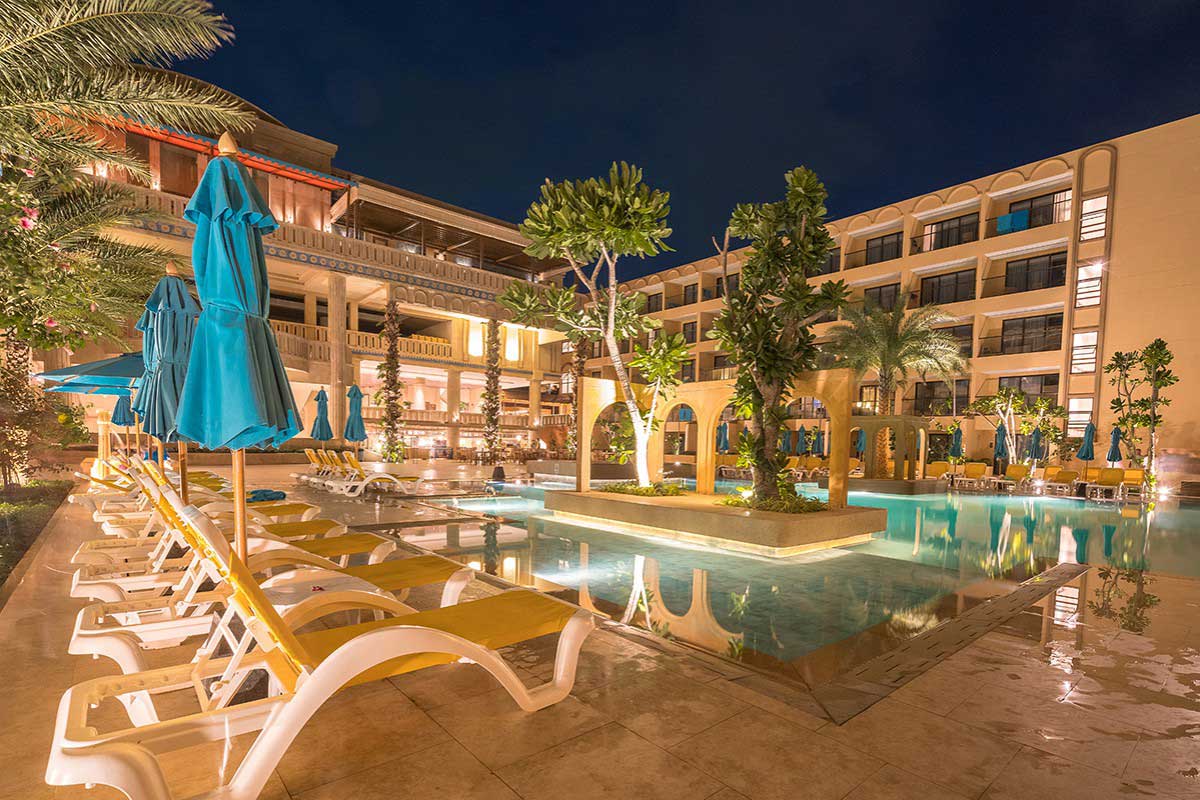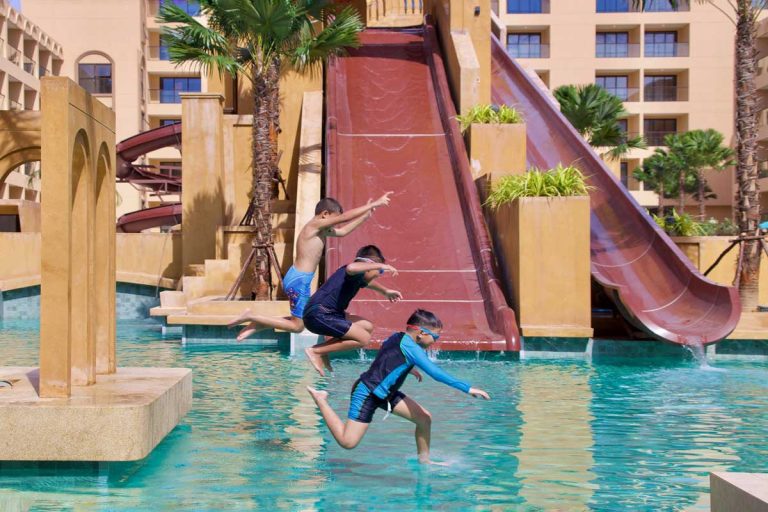 Transport yourself to an ancient civilization known as Pamookkoo, hidden in the middle of Kata amongst the world-renowned beach attractions and shops of one of Phuket's favourite beach destinations. If adventure is for you, climb up the four-storey-high water slide and plunge your way down into the Pamookkoo Adventure Pool. Or relax under the warm sun while your children play in the dedicated Kids' World activity centre, or are simply having fun in the playground. Within this family-oriented hotel is a three-level waterslide, a pool for young children, Kids' World, and several dining options, all just minutes away from the beach. Most of the guestrooms enjoy a view of the Pamookkoo Adventure Pool.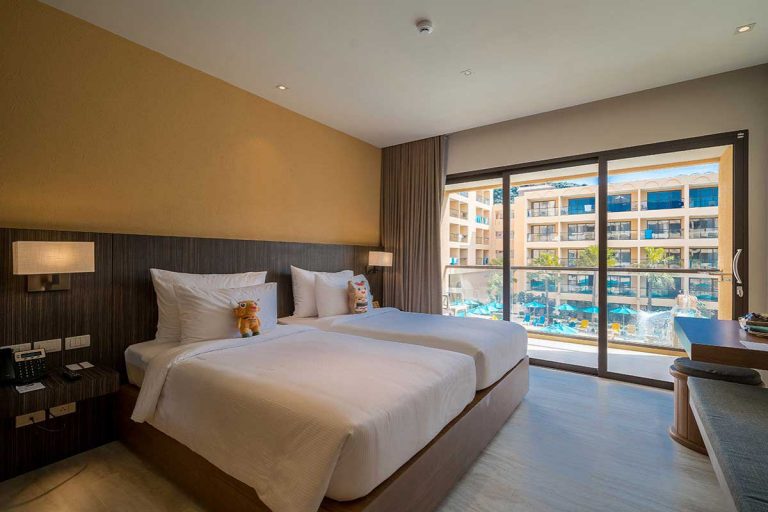 Hotel Rooms
The hotel is designed for couples and families and has a total of 512 rooms, with most of the rooms enjoying a view of the pool and slider. All room categories feature a private balcony, with room sizes quoted including balcony area.
Categories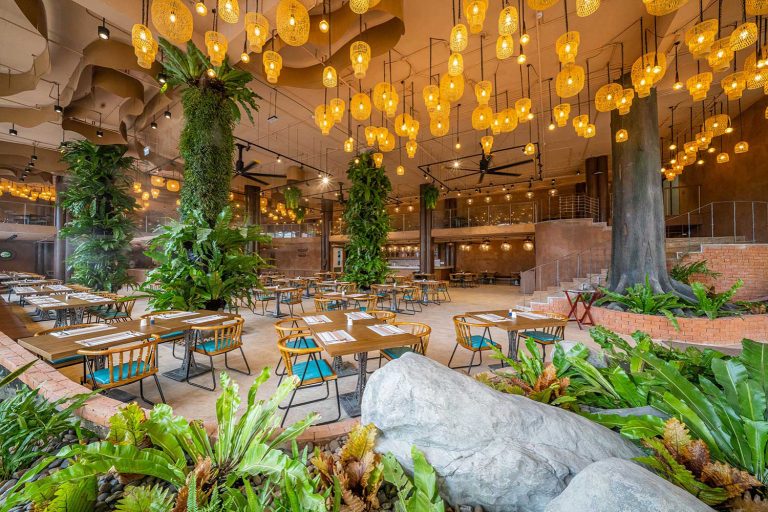 Mookoo Nest
Boottata Bar
Treasure Island
Mookoo Nest
MOOKOO NEST is the main restaurant set in a jungle atmosphere, serving breakfast buffet and dinner buffet and a la carte menu. Cuisine is Thai, international, and seafood, and there are various daily theme nights for dinner.
Boottata Bar
Treasure Island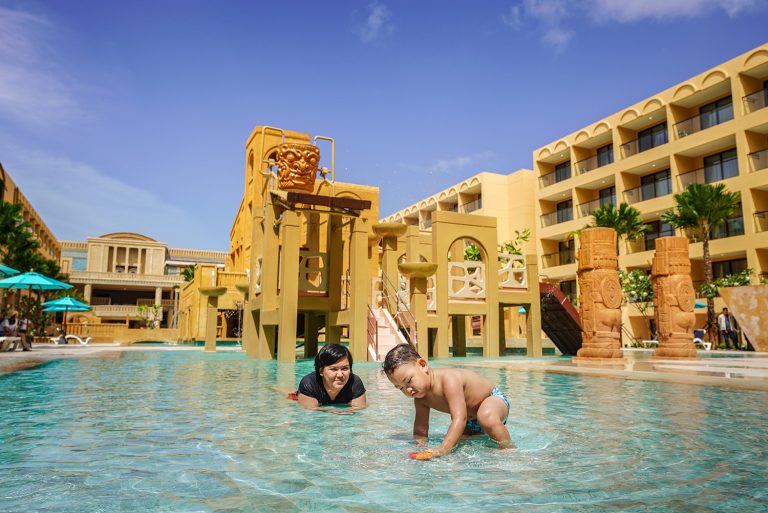 Adventure Pool
Kids World
Fit Room
Cooking Class
Adventure Pool
Set within the centre of the resort, Pamookkoo Adventure Pool is where families can spend time together, enjoying the thrill and adventure of riding down the water slider and into the main pool. Designed to resemble the entrance to an ancient fort, the slider is four-storey-high above the water level at its topmost point, and has two cutes for a long or a short ride. The pool for young children is placed away from the water slider.
Kids World
Fit Room
Cooking Class
Hotel Form for Booking Inquiries
Please note that this is not a live online booking engine. By submitting your hotel booking inquiry, does not confirm the hotel booking yet. Our reservation will get back to you with a confirmation and prices. Once you have received our proposal, you have the opportunity to review it before finalising the booking with us.