Pilgrimage Village Boutique Resort & Spa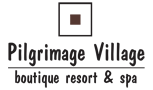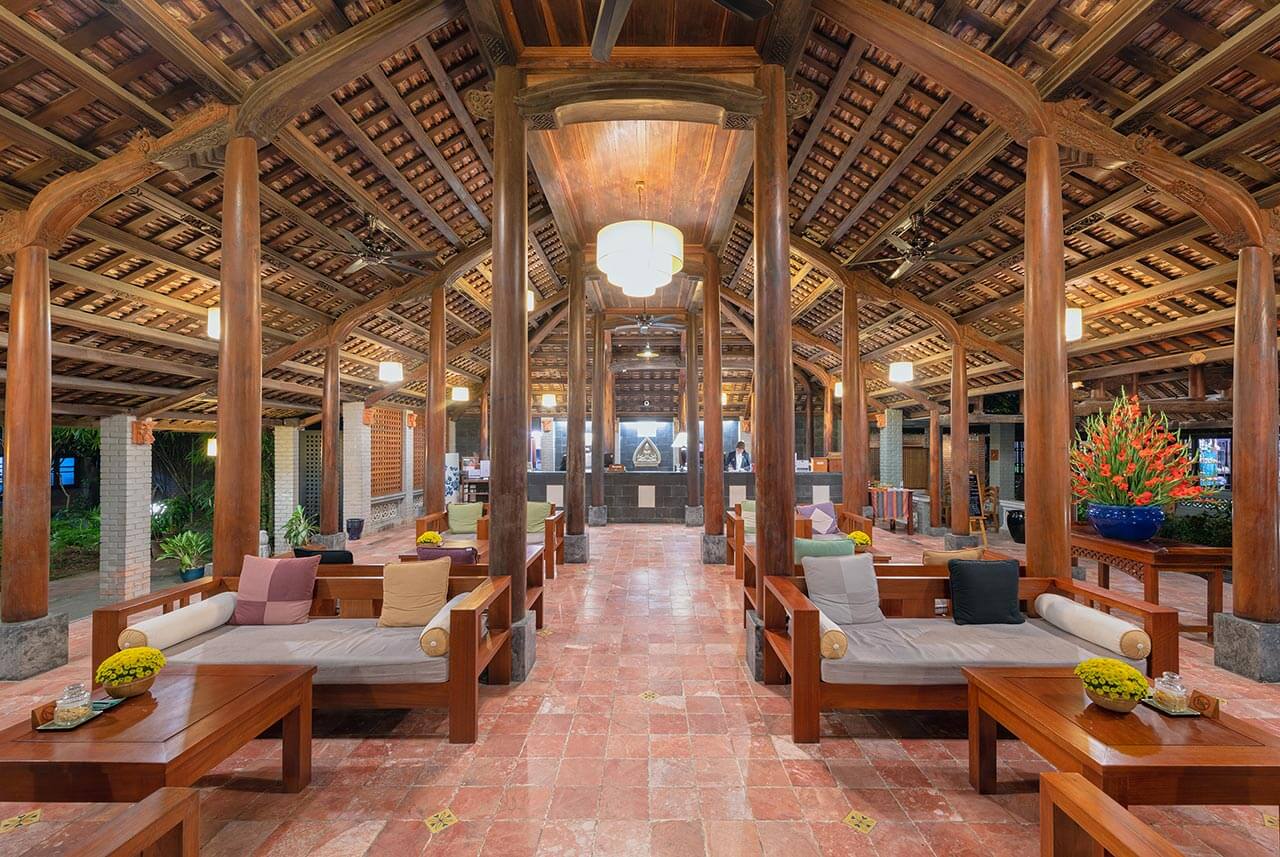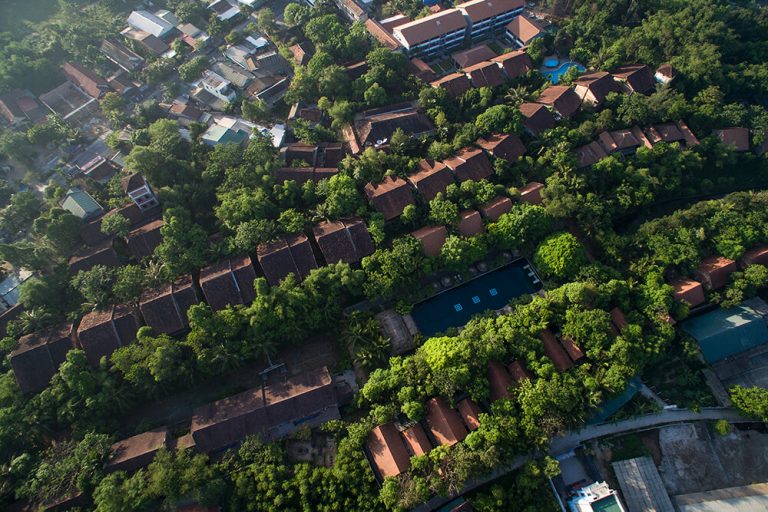 Pilgrimage Village offers the harmony of soothing natural environment and local culture. Delicious meals, sound sleep, and the peaceful life of our quiet countryside combine to refresh your spirits and help to forget the troubles of life. It is also a place where skillful artists carve, polish and weave to create authentic works that are beautiful remembrances refl ecting the traditional culture of Hue.
Hotel Rooms
Room Categories
Hotel Rooms
With 99 rooms & villas, the resort is as warm and inviting as it is fresh and full of vision. Each of categories is individualized, has private gate and garden, and 02 private balconies that leads out onto the lakes and countryside. The essence of Pilgrimage Village fl ows into the Vedana- spa.
Room Categories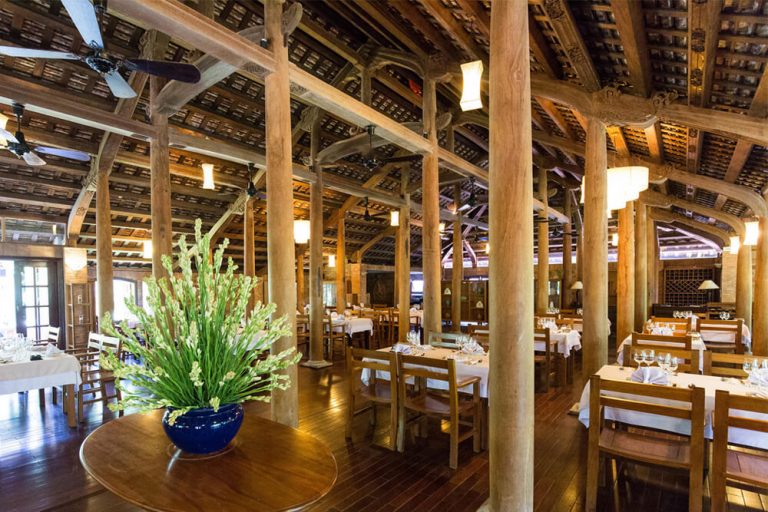 Junrei restaurant
Valley restaurant
Candle lounge
Bar and Café
Junrei restaurant
This is one of Central Vietnam's largest traditional houses crafted with authentic jackfruit wood imperial columns. The legend has it that the jackfruit pits left behind by the builders are now the tall trees grown around the structure! The restaurant provides a spacious atmosphere of calm sophistication. Enjoy our renowned Vietnamese fusion cuisine or Hue specialties. Compliment your meal with one of our selection of imported wines.
Valley restaurant
Candle lounge
Bar and Café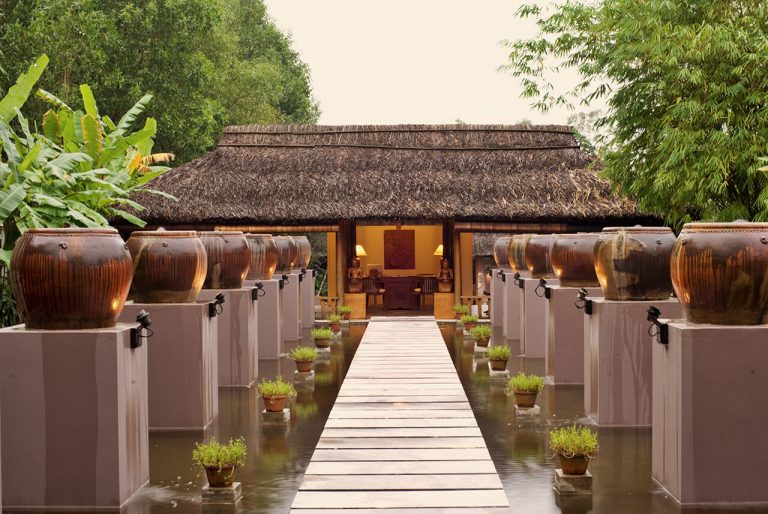 Spa
Vedanā means feeling or sensation in sanskrit. In Buddhist philosophy, an awareness and concentrated focus on Vedanā leads to enlightenment and the end of suffering. It is our intention to provide you with a memorable pleasant feeling or sensation that you take home with you, and remember forever in your heart. Vedanā Wellness & Spa brings you an experience of spa life which we define as LUSH: Luxurious, Unpretentious, Sustainable and Healthy. We use 100% natural ingredients that we carefully source, handle and blend, making sure there are no chemical or artificial components in our spa treatments. Where possible, we derive all spa products from our herb garden or locally from sustainable sources fresh from the markets in the morning. All our treatments are pure in style and substance, offering the unique flavours of Hue, Vietnam. Wellbeing is promoted via relaxing elements in the spa design. Before or after the spa treatments, guests may stay in the spa to enjoy the jacuzzi, sauna and herbal steam or rest in grass-roofed shalas whilst sipping on our complimentary signature tea. All body treatments are enhanced with therapeutic essential oils.
Yoga
Kids Activities
Hotel Form for Booking Inquiries
Please note that this is not a live online booking engine. By submitting your hotel booking inquiry, does not confirm the hotel booking yet. Our reservation will get back to you with a confirmation and prices. Once you have received our proposal, you have the opportunity to review it before finalising the booking with us.