Tropikist Beach Hotel & Resort
Crown Point - Trinidad & Tobago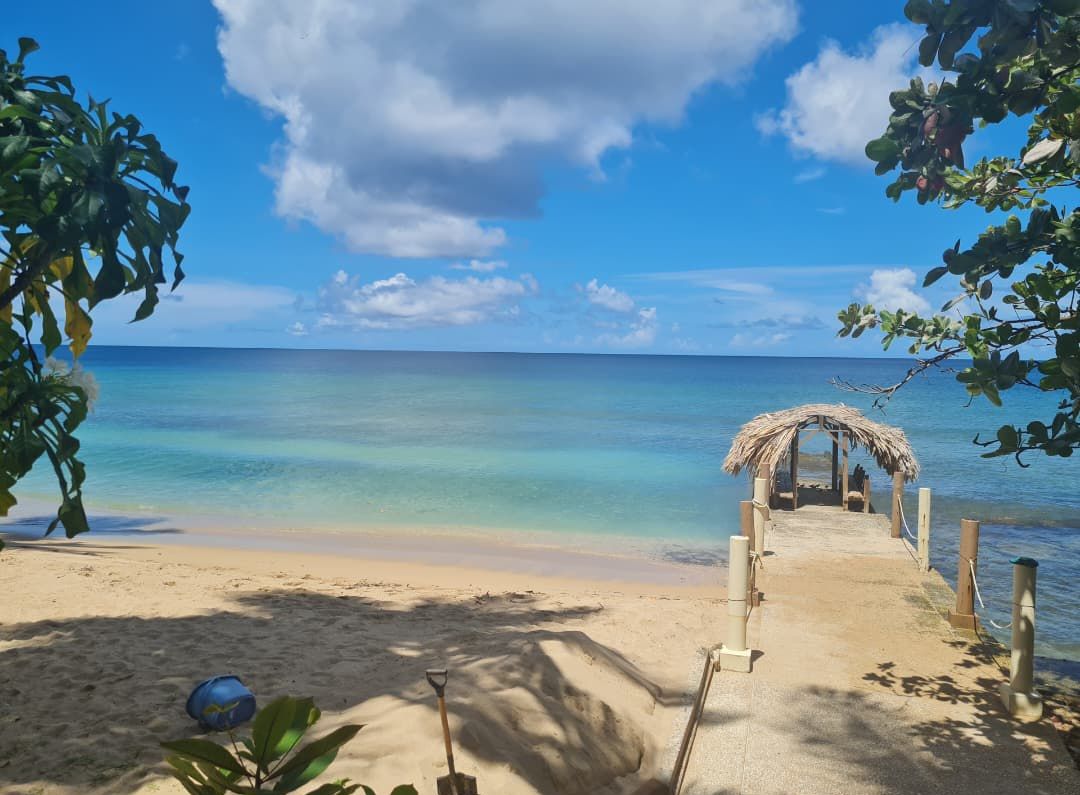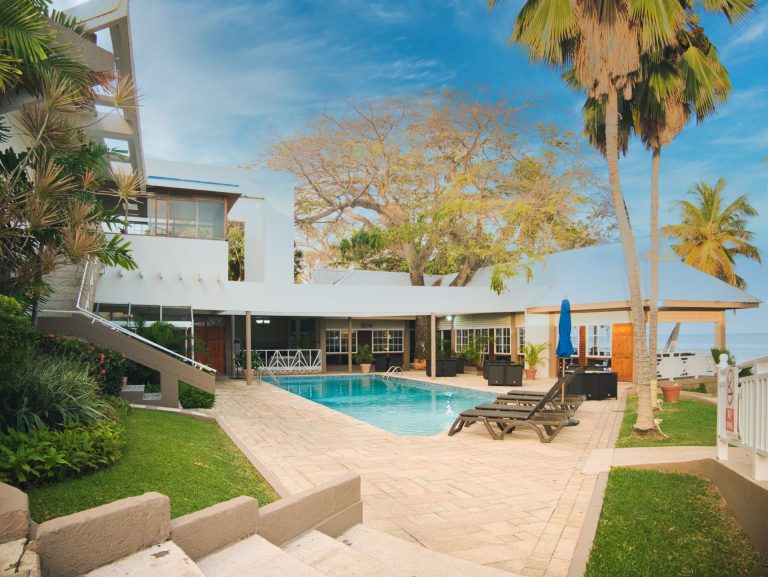 Nestled on 5 acres of exquisitely landscaped property with beautifully cultured plants and flowers, Tropikist Beach Hotel & Resort offers a captivating view of the picturesque aquamarine ocean. It is located in the southwestern shores of Tobago in the Crown Point area, 5 minutes away from the ANR Robinson International Airport and Store Bay Beach, 10 minutes away from the most beautiful Pigeon Point Beach, historical sites, shops, restaurants, and other amenities. Activities include diving, biking, hiking, swimming, volleyball, badminton, relaxing spa treatments, live entertainment (number of days depends on occupancy), in house hotel activities, kids' activities (Easter, Summer). Guests can enjoy the privacy of relaxing on the beach in their locally hand-crafted cabanas or sunbeds while soaking up the Tobago sun or experiencing the spectacular sunsets.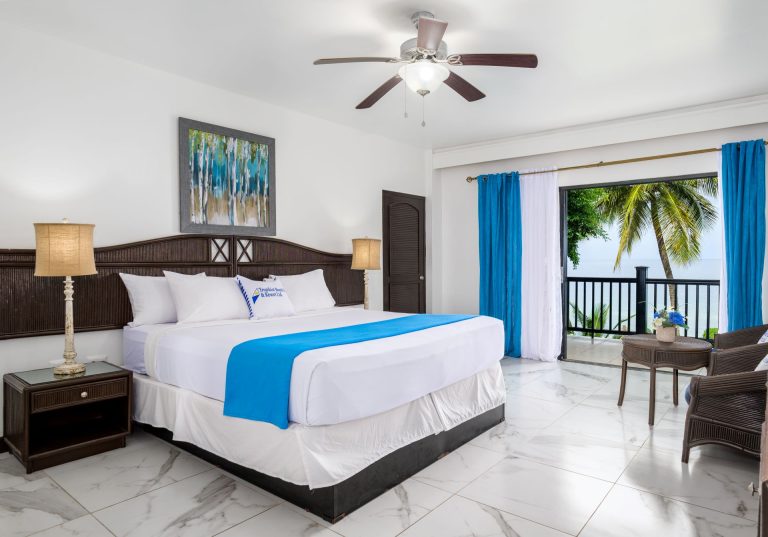 Hotel Rooms
Tropikist Beach Hotel offers fifty three (53) rooms comprising of Standard Rooms which are pool or garden view rooms, Superior Garden View Rooms, Superior Ocean view rooms,
Deluxe Ocean View Rooms and Deluxe Suites which features both pool & ocean views.
Amenities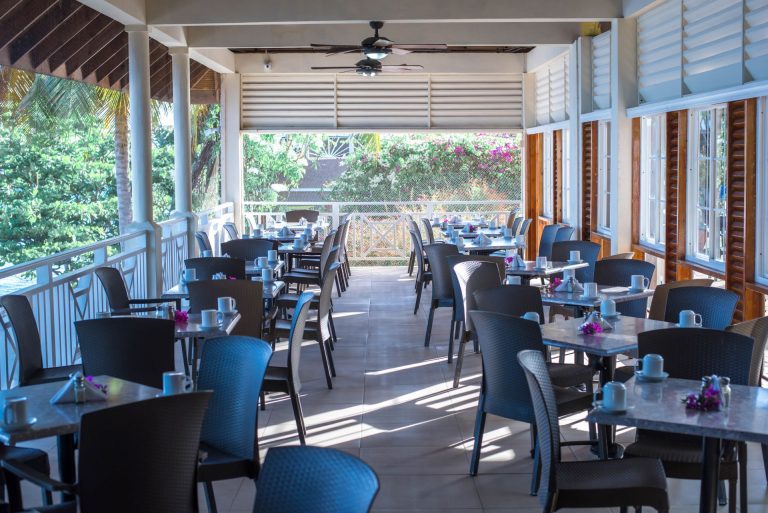 Bayside Restaurant
Sunset Grill & Bar
Upper Deck / Terrace
Bayside Restaurant
The Bayside Restaurant serves a Continental & Local Breakfast Buffet every morning from 7.30am to 10:00am. Indulge in a spread of local cuisine infused with a little international flair, some freshly made bakes and Chef's signature omelettes while taking in the panoramic view of the ocean and of course the occasional friendly visits from a tropical bird or two!
Sunset Grill & Bar
Upper Deck / Terrace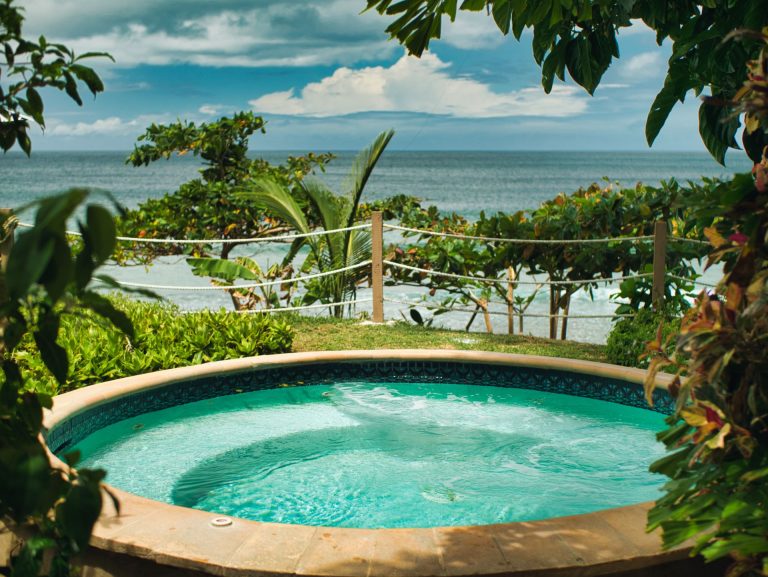 Pools
The Lagoon pool offers the infamous swim up bar, a waterfall and children's area. The diving pool is perfect for diving and other water activities.
At Tropikist, they also offer a jacuzzi for your added relaxation and comfort. Sun loungers and umbrellas are placed along pools side and garden area.
Hotel Form for Booking Inquiries
Please note that this is not a live online booking engine. By submitting your hotel booking inquiry, does not confirm the hotel booking yet. Our reservation will get back to you with a confirmation and prices. Once you have received our proposal, you have the opportunity to review it before finalising the booking with us.